Ardbeg Day
Het!
http://www.tastenote.se/media/reviews/photos/thumbnail/320x520c/c0/fe/22/Ardbeg20day-9-1386766624.jpg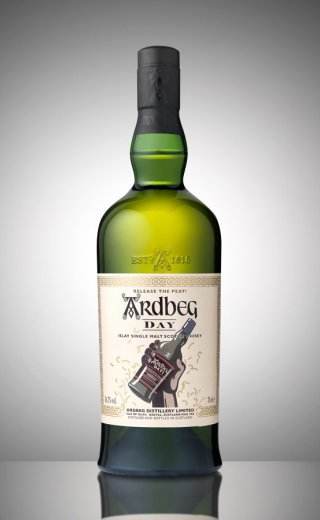 Whisky
Fatbeskrivning
Sherry Cask
Vad besökare tyckte
Whisky
Tastenote titel
Ardbeg Day 2012 er en spesialutgivelse som ble utgitt i et opplag på omtrent 12000 flasker. Jeg finner nå ingen som selger denne på nett lenger, men den kan dukke opp på auksjoner.

Ardbeg Day arrangeres hvert år, den siste dagen under Feis Ile, også kjent som The Islay Festival of Music & Malt. Da er det stor stas å være tilstede, etter hva jeg har lest. En dag blir det min tur også!
Doft
Massiv torv og røyk, mektig, meaty, lakris, chili og appelsin. Sherry-toner, vanilje og kanel.
Smak
Meaty og røykfylt så det holder! Ja, jeg mener det faktisk, det holder nå! Aske, brent sukker, og lakris. Litt fruktighet lurer langt der bak, men det kan knapt skimtes i den tunge røyken.
Avslut
Går over i litt vel mye brent sukker, lakris og hostesaft mot slutten, men fremdeles godt.
Beskrivning / Sammanfattning
En virkelig god Ardbeg, men du finner mer standardvarianter som er vel så gode og enklere å få tak i; som for eksempel Ardbeg Uigeadail.
Var denna recensionen till någon hjälp?