Karuizawa 29 / 1984 / 7802
Het!
https://www.tastenote.se/media/reviews/photos/thumbnail/320x520c/d4/6c/0e/25621-410-1-41-1426228159.jpg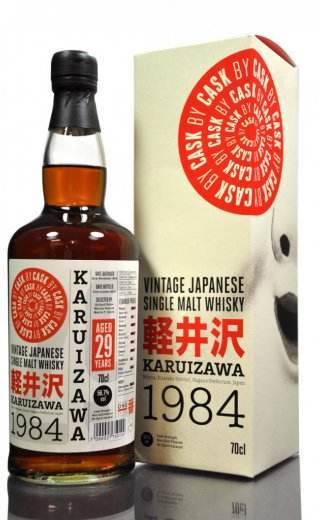 Whisky
Whiskytyp
Cask Strength
Single cask
Single Malt
Fatbeskrivning
Spanish Oak Oloroso Sherry Butt
Övrigt om flaskan
Bottled for: Cask Norway AS and Cask of Sweden
Nr. Systembolaget
Släpptes på SB 12/3-2015, 4750 SEK
Vad besökare tyckte
Det finns inga recensioner skrivna av besökare för denna post - SKRIV EN!